Olds, Oldsmobile


Ransom Eli Olds started manufacturing automobiles with a steam powered car in 1887. and by 1897 Olds Motor Vehicle Co. came into being formed by Eli Olds and Lansing business people. Four cars were built but by 1903 Olds manufactured 30% of all cars built in the states. GM quit production of the Oldsmobile in 2004 which made it the oldest American made car, to that date, of 107 years.

Oldsmobile was first manufactured in Lansing Michigan. 405 cars were produced in 1901. Oldsmobile was famous for it's curved dash model. Ransom Eli Olds left the company as early as 1904 due to a dispute. He was quick to form the REO Motor Car Company, using his initials as he couldn't use the Olds or Oldsmobile trademarks as they were owned by the Olds Motor Vehicle Co.

Oldsmobile manufactured the curved dash olds up until 1907. One notable thing about Oldsmobile is that, in 1901, the factory in Detroit burned to the ground along with all of the different prototypes except for one, the Curved Dash Olds. Olds returned to Langsing and a new factory was built and the Curved Dash Olds commenced production. There was also a hit song in 1905, entittled "In My Merry Oldsmobile" that greatly popularized the Curved Dash Olds.

In 1935 Olds had already produced a million cars.

General Motors would purchase Oldsmobile in 1908 and take it forward for the rest of the 20th century. An innovation of the Oldsmobile was the fully automatic transmission in 1940. In 1949 Oldsmobile also introduced an overhead valve V-8 engine that was dubbed the Rocket. It was noted for it's power.

For more interesting tidbits on Olds see the the timeline on the History of Oldsmobile.
---

1933 Oldsmobile

Before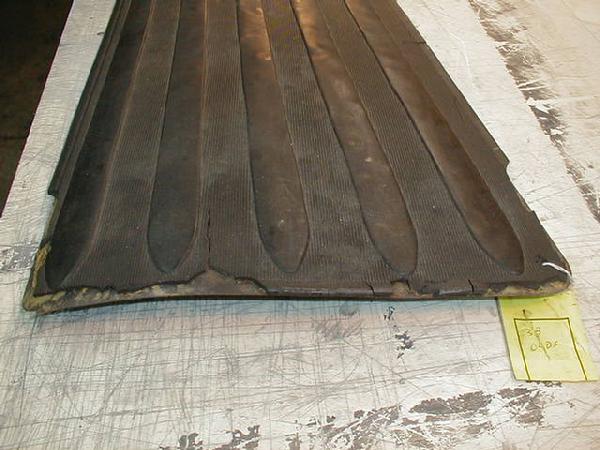 After


---

1934 Oldsmobile


---

1936 Oldsmobile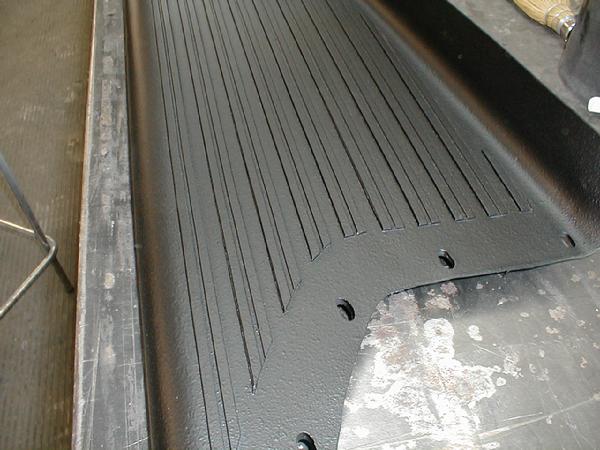 ---

1946 - 1948 Oldsmobile Sill Plates


---


To see a list of the projects to be worked on , in progress and have been completed in the last year or so go to the: Projects Catalogue.





For Your Enjoyment




by Mark Allan





by Mark Allan





Be sure to e-mail us at: kmarneson@live.com